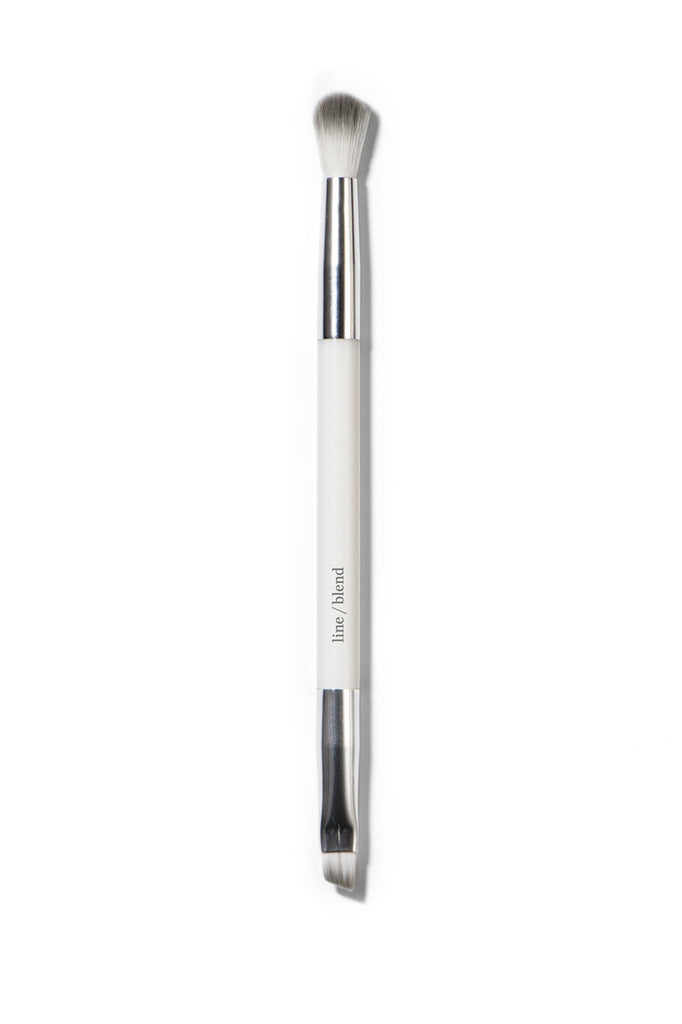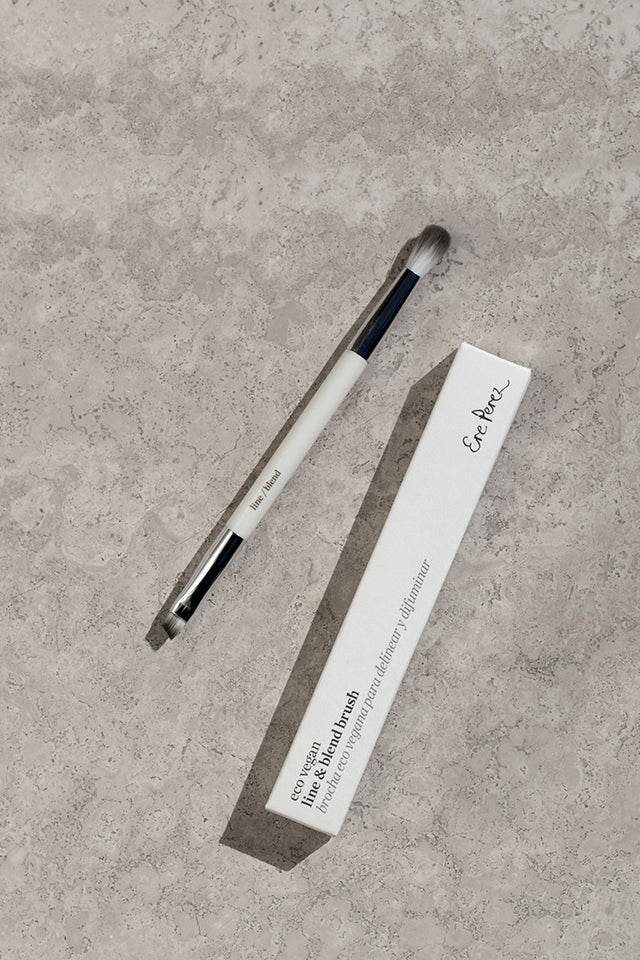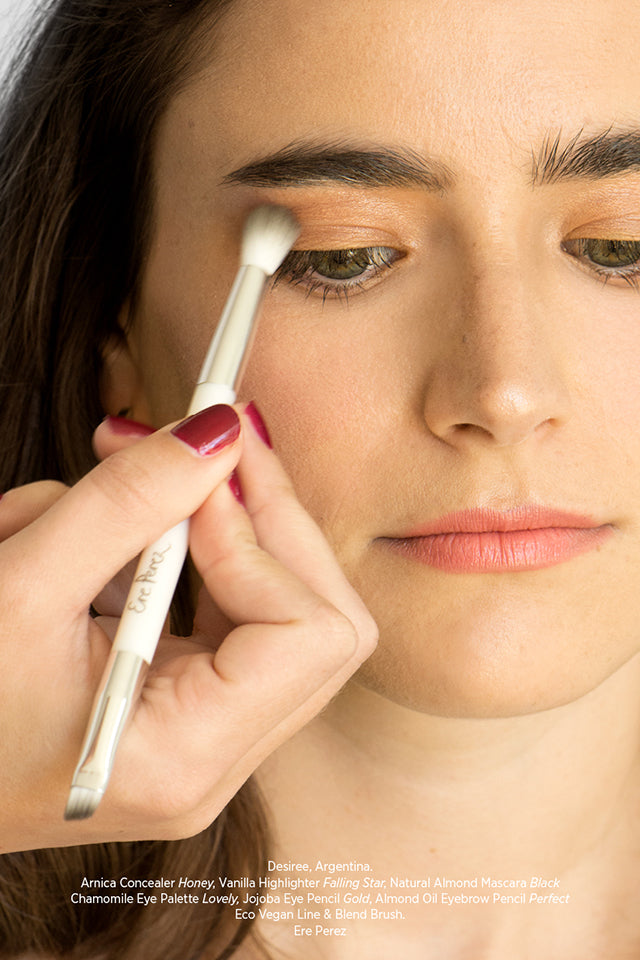 Eco Vegan Line & Blend Brush
€28.00
€0.00
The ultimate vegan eye brush for classic looks! This cleverly designed 2 in 1 brush creates perfect lines and blends with ease.
Product details
Cleverly designed 2 in 1 brush! The line to apply a classic thin line along the lash line or to fill in eyebrows. The other side features a fluffy round shade to blend with a transition shade for a sheer wash of colour in the crease, or go over the edges of your shadow so there are no harsh lines. Made with high quality biodegradable materials – vegan bristles and a corn resin handle.
Specifications
Eco-friendly, high-performance brush with ultra-soft, cruelty-free bristles. Biodegradable corn resin handle, synthetic vegan fibres and an aluminium ferrule.
This product is cruelty-free and vegan.