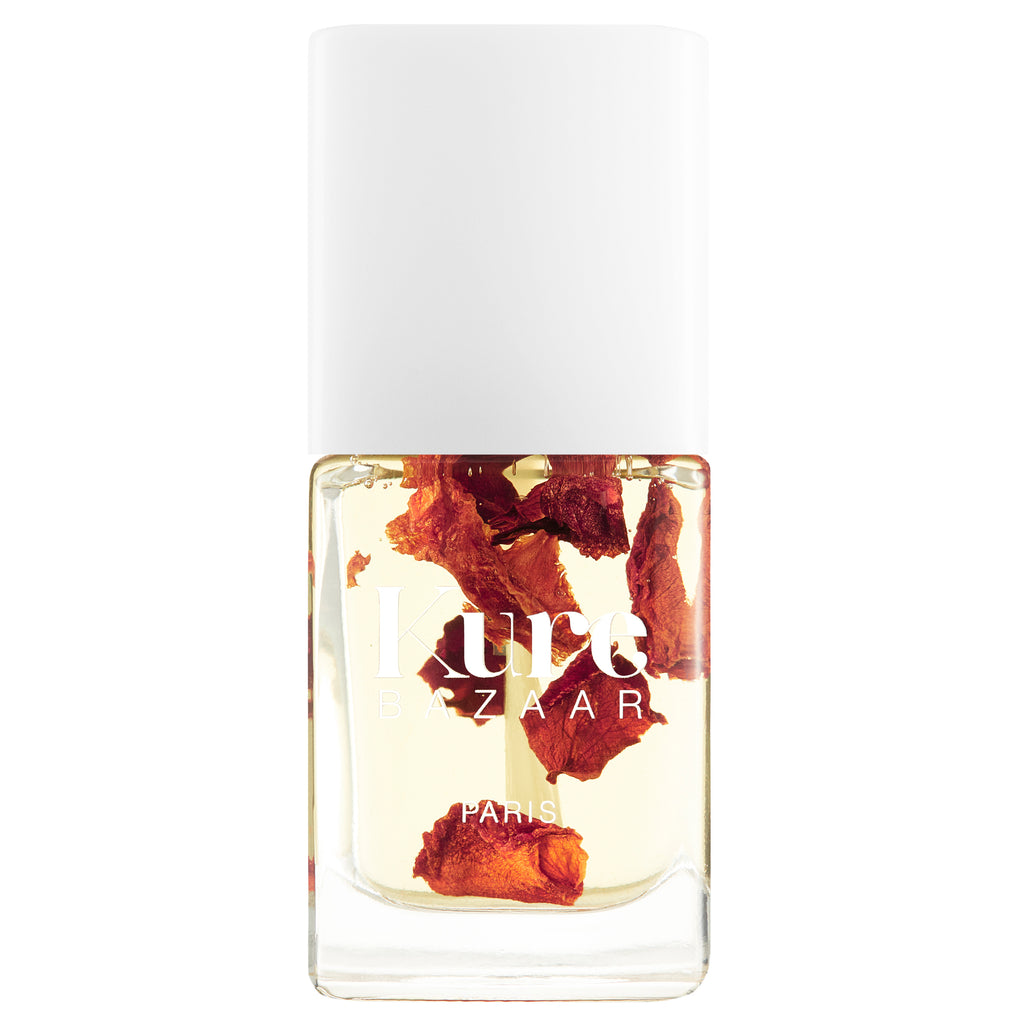 L'Huile Biologique Cuticules
€38.00
€0.00
10 Precious Oils - Rose Infusion - 100% Organic. Deeply nourish, moisturise & strengthen for healthy nails & cuticles.
Product details
Kure Bazaar's exclusive blend of 10 precious oils in a 100% organic formula include Argan, Onagre, Borage, Hemp, Cameline, Hazelnut, Sweet Almond and infusion of Rosa Damascena. An exceptional blend deeply hydrates and strengthens dry and brittle nails whilst effectively moisturising and soothing cuticles and the surrounding skin.
Helps prevent cracking, splitting, peeling and brittle nails. Softens and protects the cuticle area, reducing the need to cut them. Protects and helps the formation of healthy nail tissue. Regular use encourages healthy growth for beautiful, strong nails.
Using the brush, apply the oil onto nails, cuticles and around the nail skin. Gently massage the oil into the areas for 3 minutes and wait for 5-10 minutes for the oil nutrients to penetrate into the skin.
Specifications
Ingredients: Organic Argan Oil, Organic Borage Oil, Organic Sweet Almond oil, Virgin Biological Linseed Oil, Organic Cameline Oil, Organic Jojoba Oil, Organic Hazelnut Oil, Organic Hemp Oil, Organic Virgin Bean Oil, Oil of d'onagre (Evening Primrose Oil), Rosa Damascena.
This product is cruelty-free and vegan.
10ml