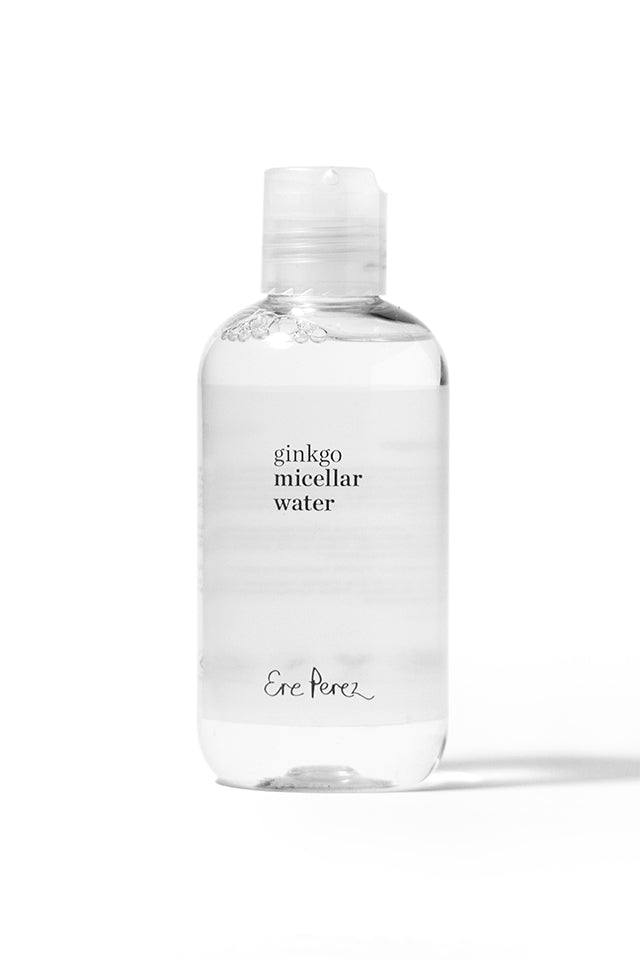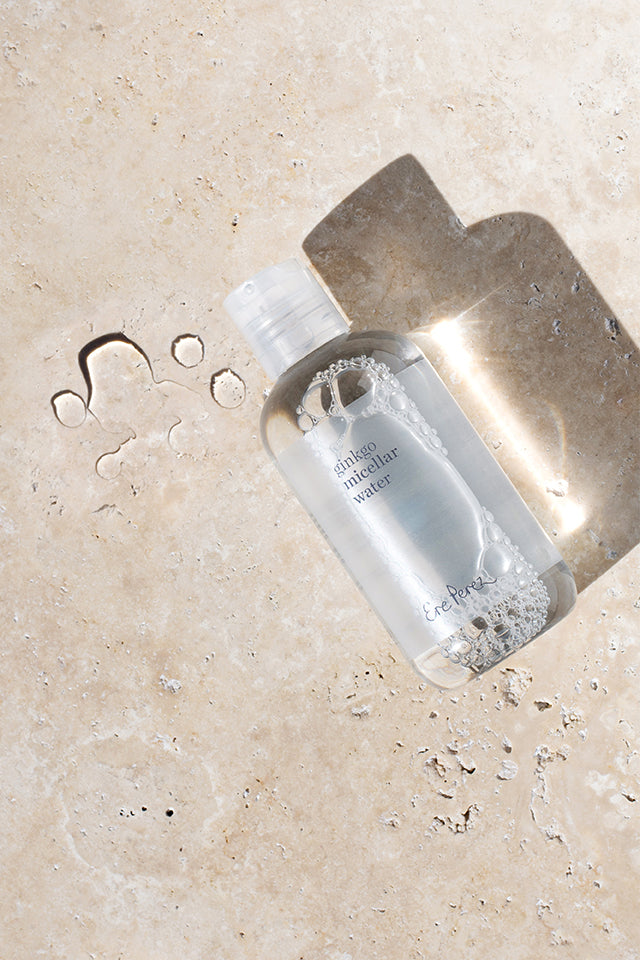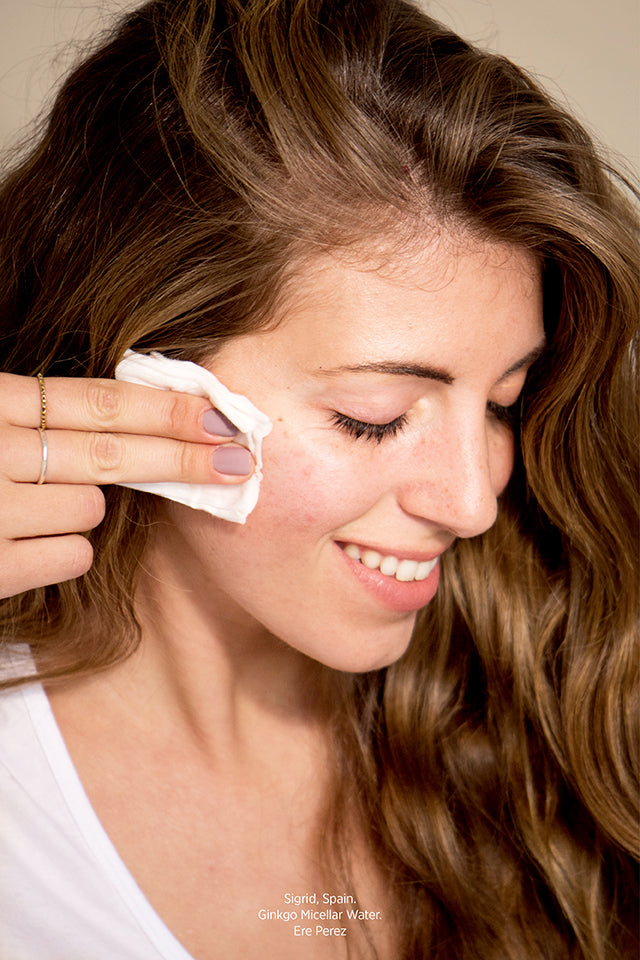 Ginkgo Micellar Water
€35.00
€0.00
Natural micellar water to remove face and eye makeup and cleanse skin. Soothing hydrating formula that's gentle on sensitive skins. Facial wash and makeup remover in one. Non-drying & alcohol free.
Product details
A natural micellar water to gently remove face and eye makeup and cleanse skin. Featuring hydrating aloe vera and antioxidant-rich ginkgo biloba. Supports a balanced complexion and leaves skin feeling soft and smooth. An all-in-one that's brilliant for travel or your everyday beauty routine. Gentle and soothing for sensitive skin types. Non-drying, alcohol-free with 100% natural fragrance.
Aloe vera is a plant full of vitamins, minerals, enzymes and essential amino acids. It is a natural oxygenator and is considered to be effective with aiding cellular renewal. It contains the hormones gibberellins and auxin which have strong anti-inflammatory properties.
Specifications
Ingredients: Aqua, Aloe Vera (Aloe Barbadensis) Leaf Juice, Glycerin, Ginkgo (Ginkgo Biloba) Leaf Extract, Caprylyl/Capryl Glucoside, Citric Acid, Sodium Benzoate, Potassium Sorbate, Fragrance* *100% natural origin
This product is vegan, CCF-certified cruelty-free and PETA-certified cruelty-free.
200ml