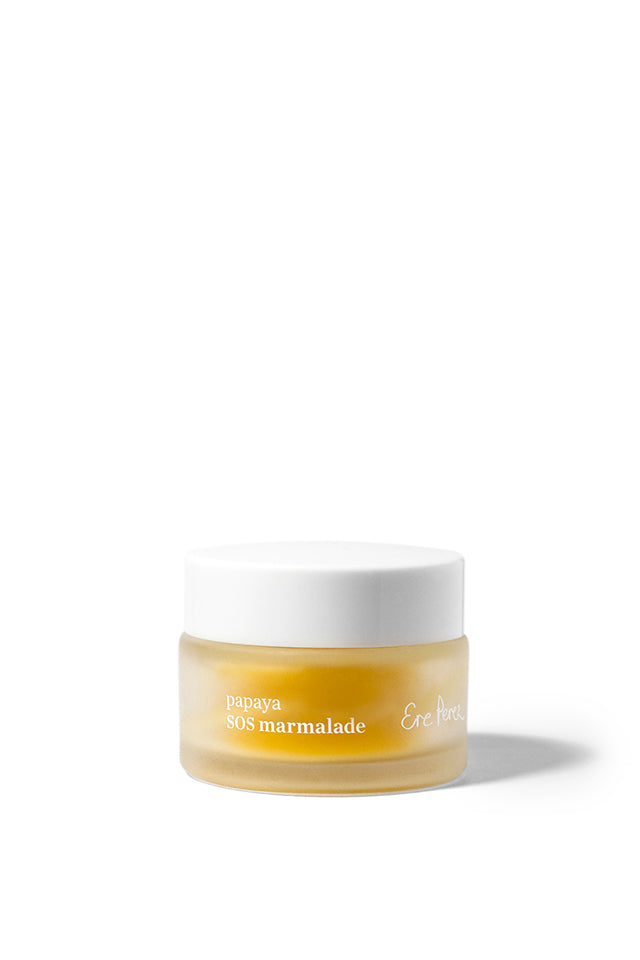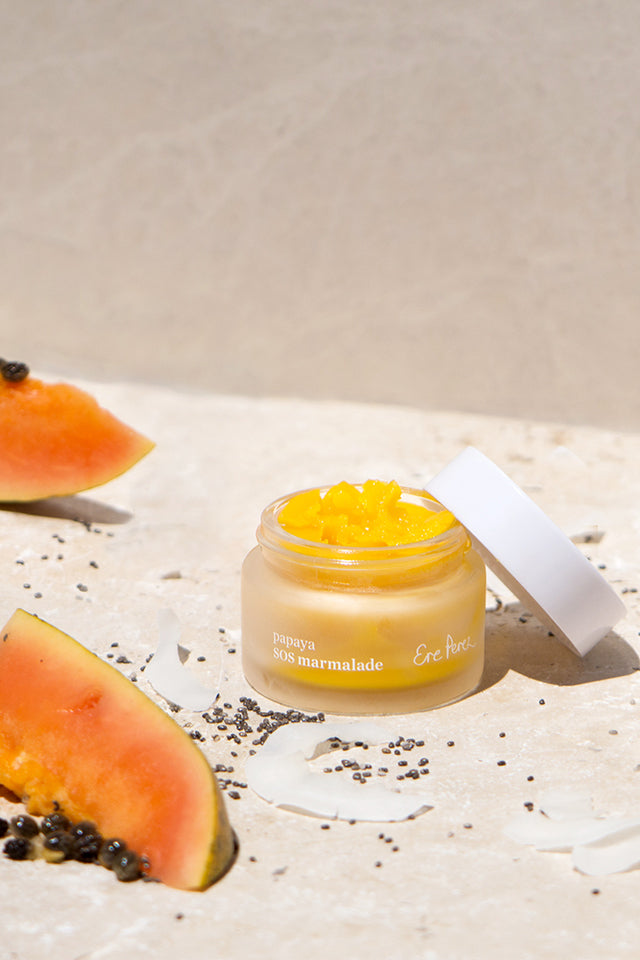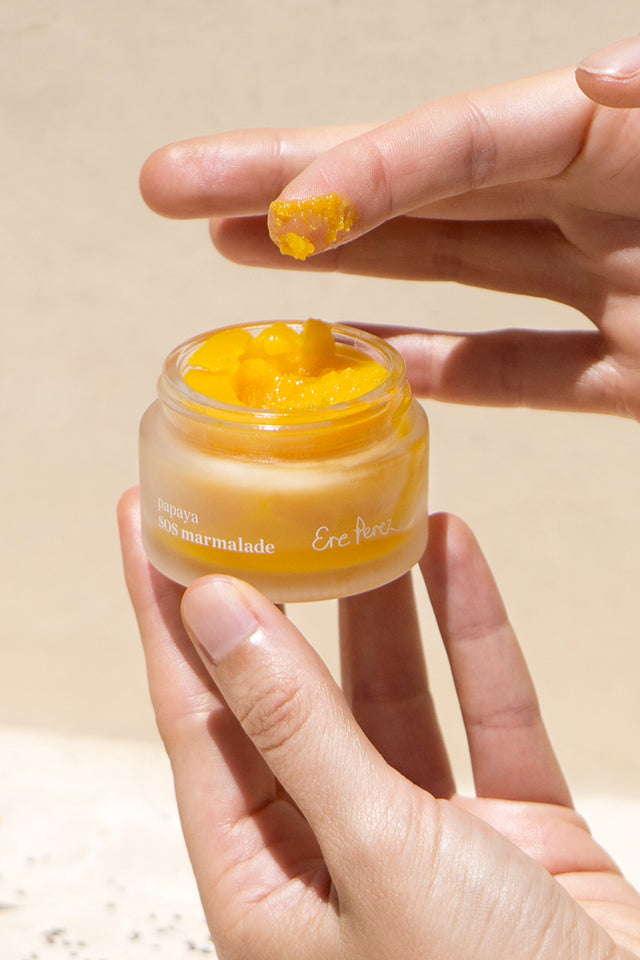 Papaya SOS Marmalade
€35.00
€0.00
Rescue your skin with this vital soothe-all balm. Ultra-repairing for face, hands, feet, body and even hair. Your all-in-one remedy that melts into skin. With fermented papaya extract for healing, coconut, hemp & chia. Perfect skin protection for home and travel. Can even be used to melt away make-up.
Product details
Skin rehab in a vital soothe-all marmalade balm. Rescue your skin with this nourishing cocktail of coconut, hemp, chia, grapefruit oil & fermented papaya that helps to hasten the delivery of essential antioxidants & vitamins to the skin. An ultra-repairing formula to soothe any little abrasions, skin freakouts, dryness, insect bites or scars. This balm melts into the skin and is useful to heal and protect. Designed for face / hands / feet / body / hair. An all-in-one remedy rich in zinc, magnesium & potassium. Calendula calms inflammation to aid in your skin's healing, chia adds omegas. Use a lot or a little, ideal for travel and all of life's adventures, big and small.
A blend of coconut, hemp, chia, grapefruit, mango, shea and fermented papaya hasten the delivery of hydration and essential antioxidants and vitamins to the skin. Calendula helps to calm down the skin to aid your skin's healing. Chia provides essential omegas.
Apply the marmelade to improve and protect lips, hands, cuticles, scars, heels, split ends, insect bites, scrapes, bruises, rashes or problem skin. Rub until the product has absorbed. It can be used as a hair mask. It even gently removes make-up, just melt the product into your face and wash off with a warm face cloth.
Specifications
Ingredients: Caprylic/Capric Triglyceride, Sweet Almond (Prunis Amygdalus Dulcis) Oil, Coconut (Cocos Nucifera) Oil, Candelilla (Euphorbia Cerifera) Wax, Mango (Mangifera Indica) Seed Butter, Jojoba (Simmondsia Chinensis) Seed Oil, Hemp (Cannabis Sativa) Seed Oil, Shea (Butyrospermum Parkii) Butter, Vegetable Squalane, Tocopherol (Vitamin E), Buriti (Mauritia Flexuosa) Fruit Oil, Papaya (Carica Papaya) Fermented Extract, Chia (Salvia Hispanica) Seed Oil, Grapefruit (Citrus Grandis) Seed Extract, Olive (Olea Europaea) Fruit Oil, Glycerin, Ascorbic Acid, Calendula (Calendula Officinalis) Flower Extract
This product is vegan, CCF-certified cruelty-free and PETA-certified cruelty-free.
30g