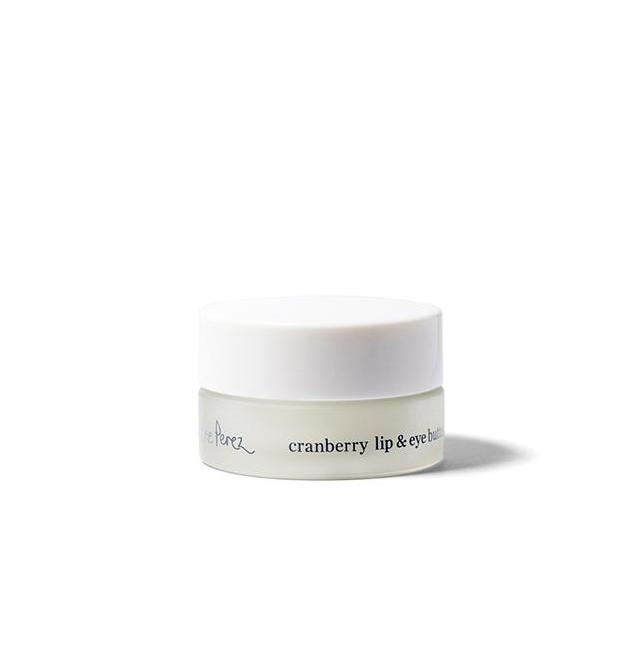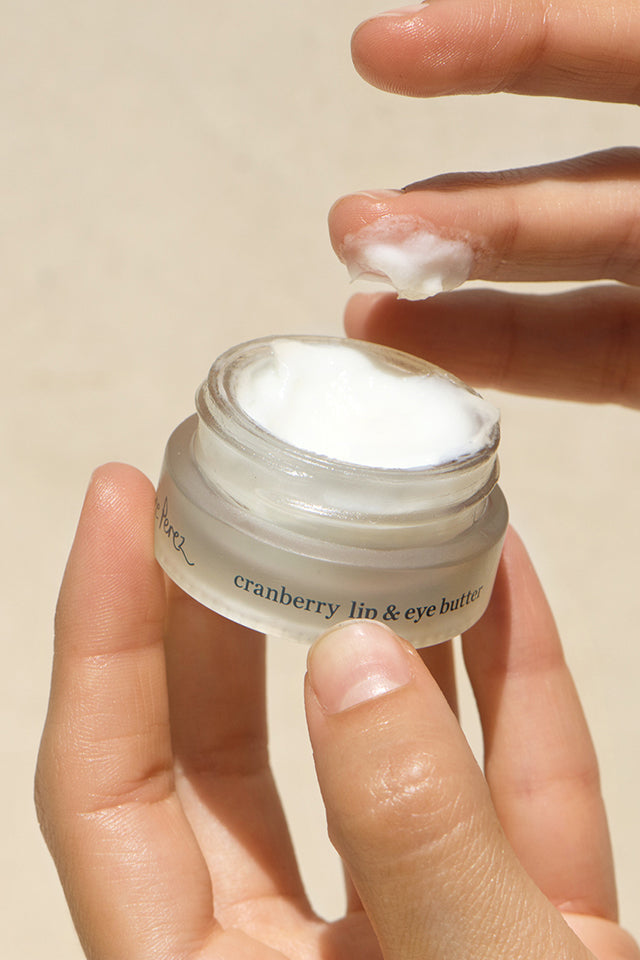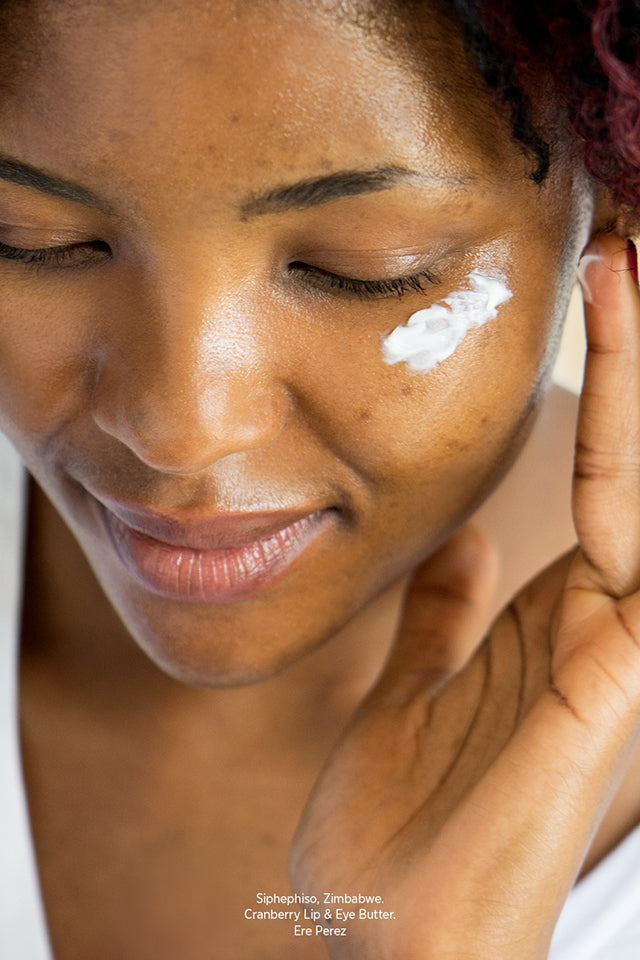 Cranberry Lip & Eye Butter
€33.00
€0.00
Regenerate delicate skin with this deeply moisturising skin butter for lips & eyes. Formulated to help reduce puffiness around the eyes and aid in adding moisture to fine lines around lips. Promotes youthful, hydrated skin with rich shea butter, cranberry & cucumber. Extreme protection for lip and eye areas, day & night.
Product details
The ultimate beauty butter for lip and eyes. Regenerate delicate skin with this deeply moisturising formula that helps to combat the signs of time. A succulent texture of rich shea butter, cranberry fruit, cucumber & lactic acid promotes regeneration of the delicate skin around the eyes. Simultaneously nourishes the fine skin areas around your lips so they can retain moisture and youthfulness. Adds a protective layer that helps in managing the effects of environmental stress on the skin, day & night. You are never too young for an eye cream – taking care of your skin is the best remedy.
A few of the key ingredients are caprylic/capric triglyceride, sweet almond oil and shea butter. Caprylic/capric triglyceride is derived from coconut, it is considered to have smoothing and replenishing properties. Sweet almond oil is obtained from the dried kernel of sweet almonds. It is rich in saturated fats and essential fatty acids, which gives it strengthening and hydrating properties. Shea butter is obtained from the kernels of the nuts of the shea tree. It is rich in saturated and unsaturated fatty acids and vitamin E, giving it skin conditioning and moisturising properties.
Specifications
Ingredients: Water, Glycerin, Caprylic/Capric Triglyceride, Glyceryl Stearate, Cetearyl Olivate, Sweet Almond (Prunus Amygdalus Dulcis) Oil, Coconut (Cocos Nucifera) Oil, Sorbitan Olivate, Shea (Butyrospermum Parkii) Butter, Cocoa (Theobroma Cacao) Butter, Squalene, Tocopherol (Vitamin E), Levulinic Acid, Olive (Olea Europaea) Oil, Cucumber (Cucumis Sativus) Fruit Extract, Green Tea (Camellia Sinensis) Leaf Extract, Calendula (Calendula Officinalis) Flower Extract, Cranberry (Vaccinium Macrocarpon) Fruit Extract, Resveratrol, Glyceryl Caprylate, Lactic Acid, P-Anisic Acid, Potassium Stearate, Sodium Hyaluronate, Sodium Hydroxide
This product is vegan, CCF-certified cruelty-free and PETA-certified cruelty-free.
10ml